Tristand
€ 399,00
incl. VAT plus Shipping Costs
Premium rigid steel speaker stand
Reissue of a Pro-Ject classic
Solid steel frame construction
Three steel spike feet
Height adjustable top plate spikes
Sold as a stereo pair (2 pieces)
Made in Europe
Description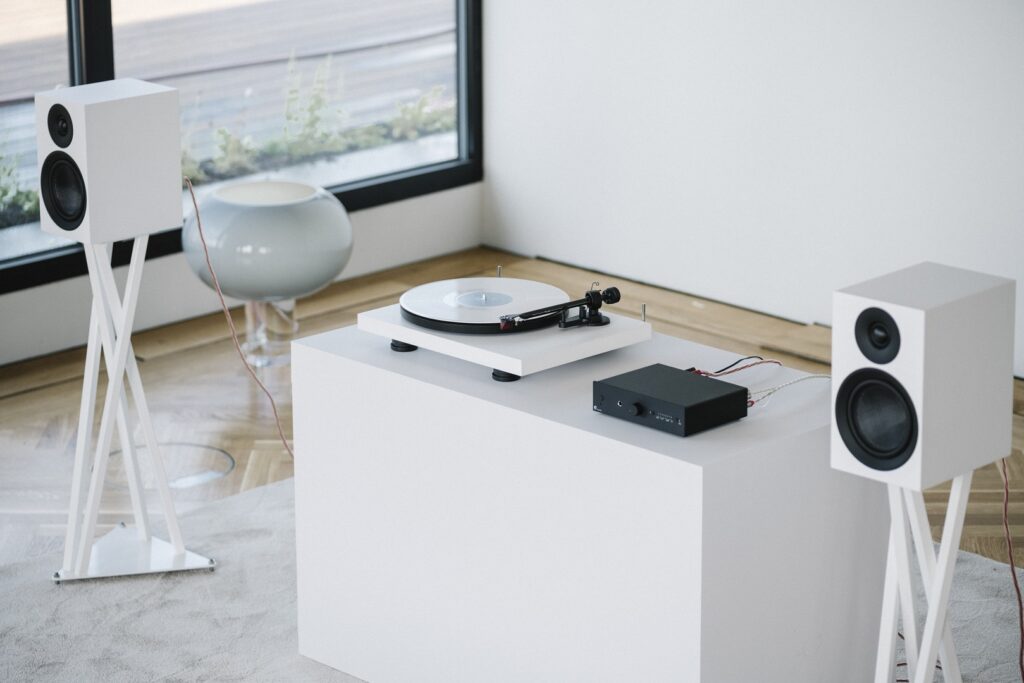 Clean design with intelligent features.
The correct placement of the speakers is important to achieve the best possible sound with your HiFi system. When you place them on an inappropriate piece of furniture, all the quality and details the speaker is able to deliver can be lost. But not only the surface, but also the height and distance to your listening position, must be kept in mind. That is where the Pro-Ject Tristand come into play.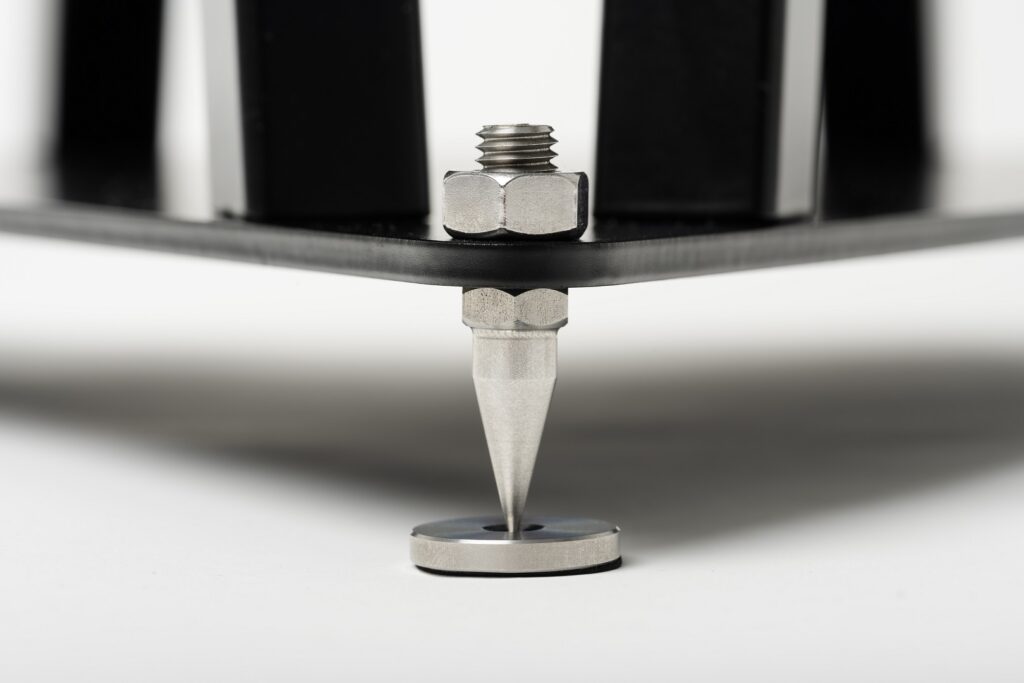 Big base plate steel spikes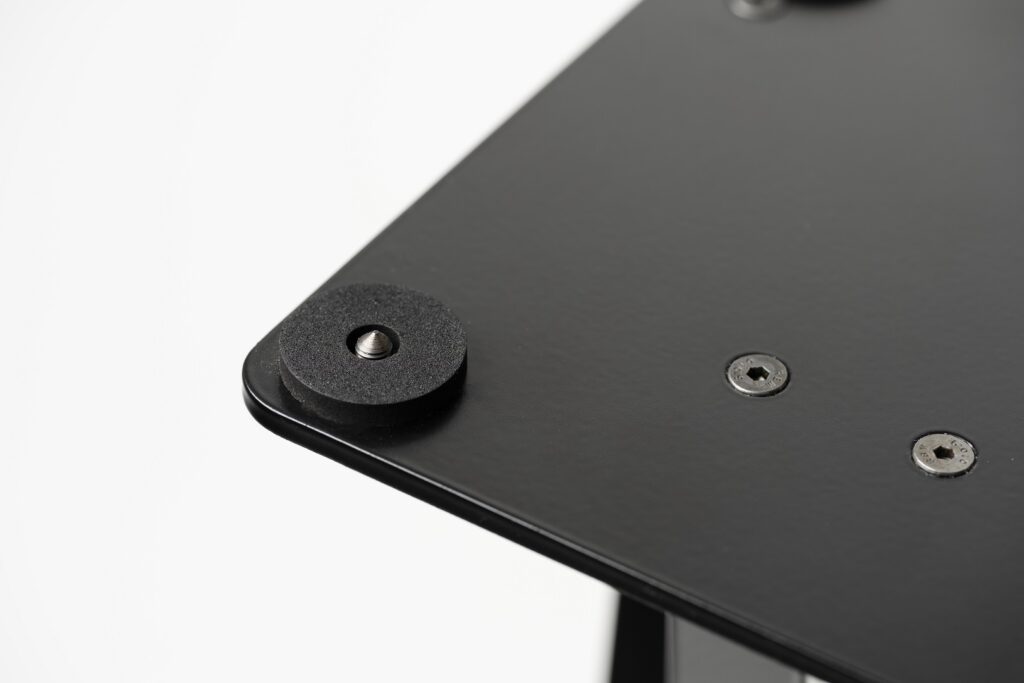 Your choice: Rubber pads or spikes for your speakers
A solid base.
A speaker stand is often overlooked, but plays a significant role on the sound quality of the whole system. The Tristand provides a solid stand with its three height adjustable steel spikes which decouples the speaker from the floor. It makes it easy to level your speakers in the correct place and create the optimal listening position: the sweet spot.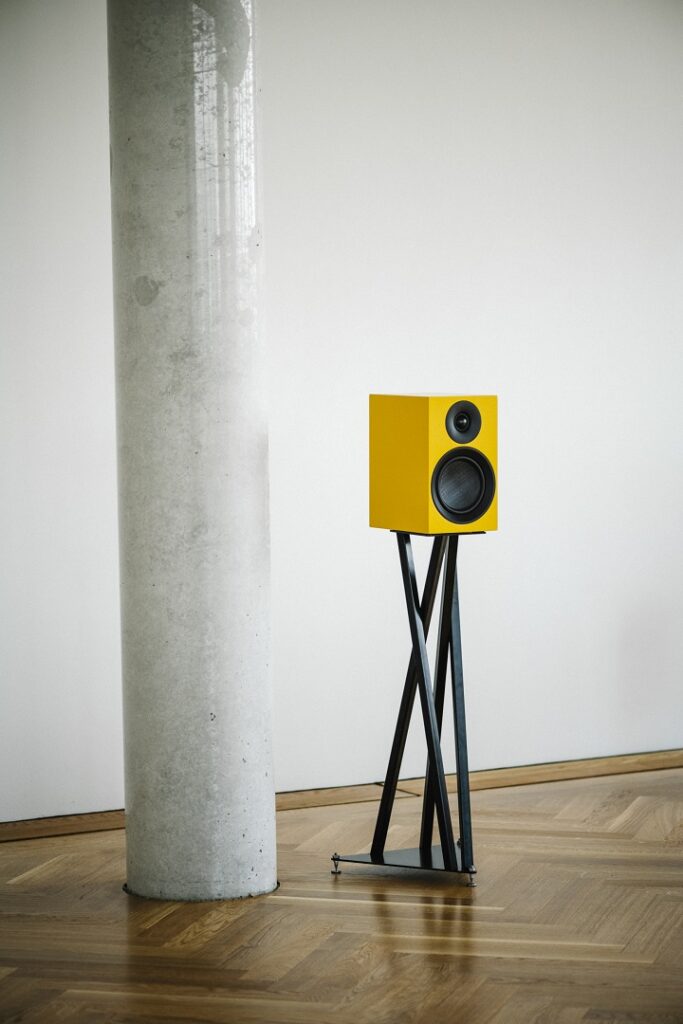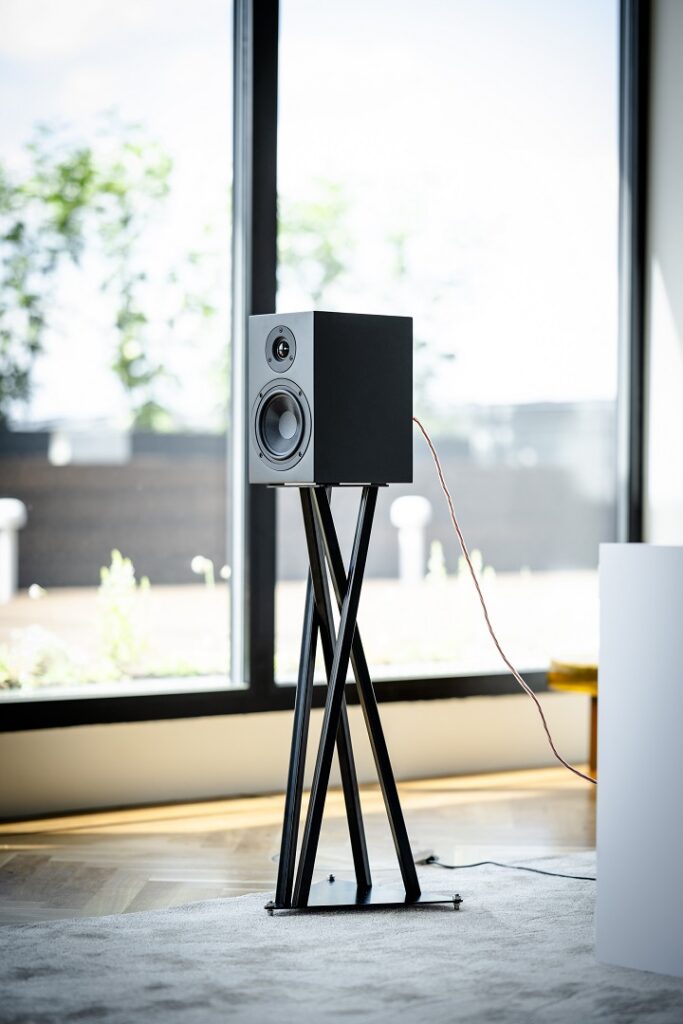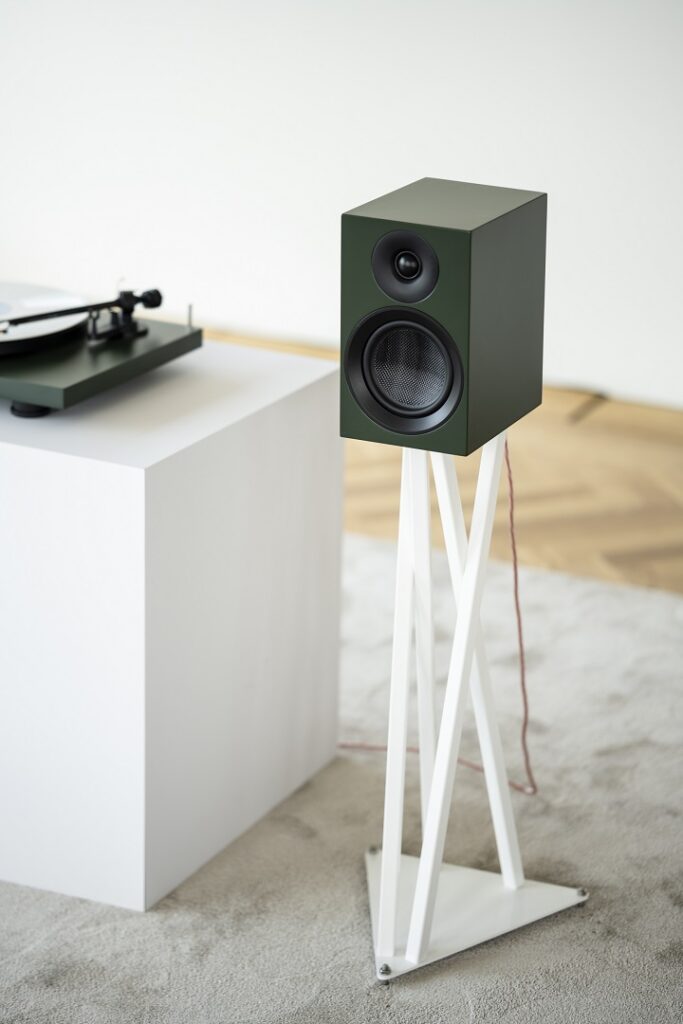 Why spikes?
We also offer you spikes on the top plate to place your speaker on it. Spikes are designed to reduce the contact area to minimize the vibration interference, which allows speaker vibration to be diverted through the stand into the floor. By minimizing these vibrations, the bass response becomes cleaner and feels more controlled. It will also help to bring fine details to light, which furthermore improves the stereo image. If you don't want to place your speakers onto the spikes, we also offer microporous rubber pads as an alternative.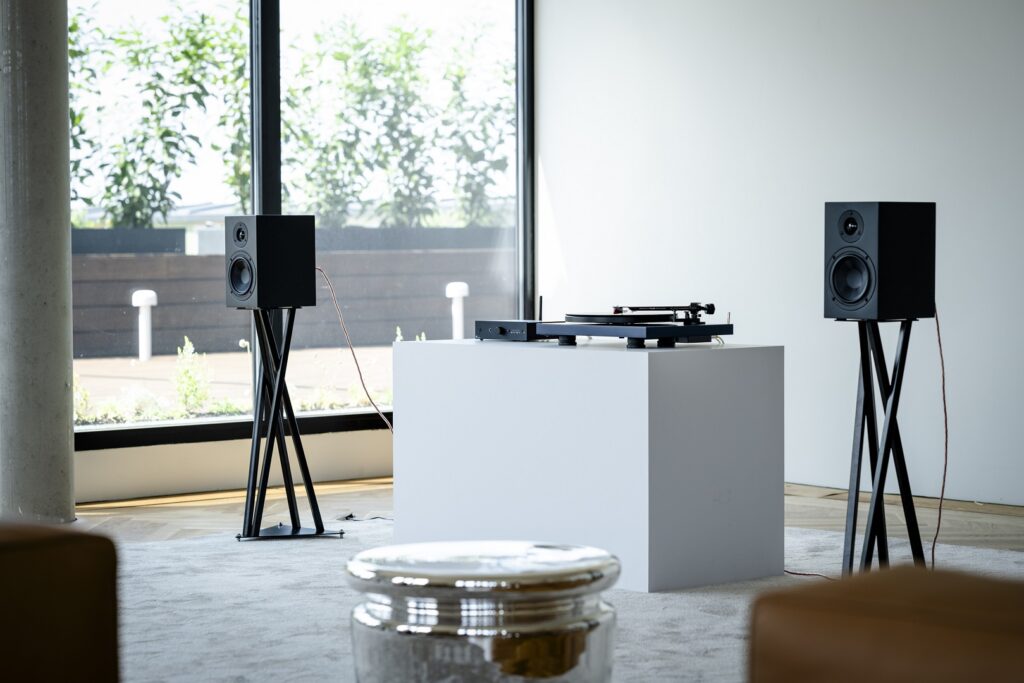 Only logged in customers who have purchased this product may leave a review.